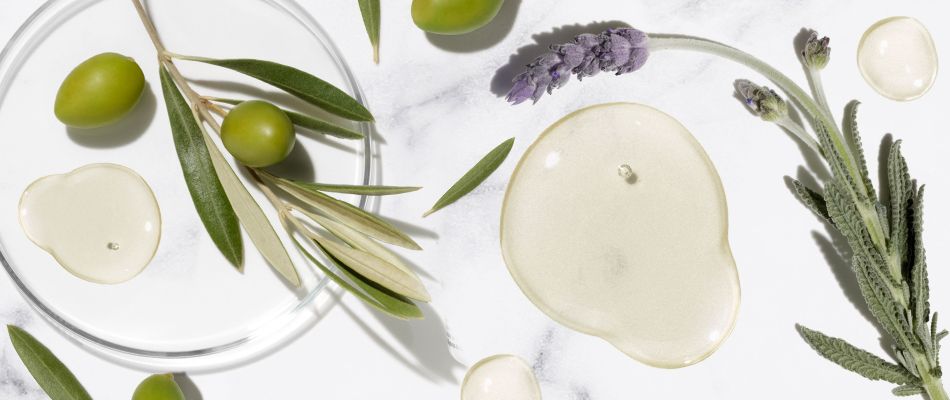 Cleansing oil is a lightweight oil that emulsifies with water to effectively cleanse skin without over-drying. Cleansing oil is usually free of soap, sulfates, and mineral oil and may contain a blend of botanical oils.
HOW DOES CLEANSING OIL WORK?
Due to its similarities in structure, water-free cleansing oil easily dissolves all traces of dirt, makeup, and impurities. When water is added, cleansing oil gently emulsifies and binds to impurities to rinse them away. Botanical oils are left behind and skin is left feeling soft, healthy and hydrated with a strong barrier.
WHAT ARE THE BENEFITS OF CLEANSING OIL?
Cleansing oil effectively cleanses and nourishes skin without over-drying. It gently dissolves and lifts away traces of dirt, oil, sunscreen, and even long-wear makeup.
WHEN TO USE CLEANSING OIL?
For best results, use cleansing oil morning and night before your toner.
For an even deeper clean, try double cleansing. Double cleansing is a method of cleansing your face twice, first with an oil-based cleanser followed by a water-based cleanser. At night, first, use our lightweight cleansing oil and follow with a highly effective foaming cleanser that replenishes and soothes skin.
Complete your nighttime skincare routine with our Midnight Recovery Collection, including our nighttime facial oil and eye cream for dark circles.
HOW TO USE CLEANSING OIL?
Dispense 3-4 pumps onto clean fingertips and gently massage into dry skin in upward, circular motions, including eye area. Add water and massage to emulsify. Rinse with lukewarm water and pat dry with a soft towel. To remove stubborn eye makeup, apply two pumps to a cotton pad, and hold over the eye area for 10 seconds before cleansing the entire face.
WHO IS CLEANSING OIL FOR?
Cleansing oil is perfect for those seeking a non-foaming cleanser that gently cleanses skin in one-step and is highly effective in removing makeup. Our Midnight Recovery Botanical Cleansing Oil is suitable for all skin types, including sensitive and acne-prone skin.
KIEHL'S MIDNIGHT RECOVERY BOTANICAL CLEANSING OIL
To effectively cleanse skin, we recommend using our non-comedogenic cleansing oil . This aromatic, lightweight oil emulsifies with water to a cleansing milk that gently yet effectively dissolves even hard-to-remove makeup and impurities without over-drying, leaving skin clean and replenished. Midnight Recovery Botanical Cleansing Oil is infused with a blend of pure botanical oils including squalane , Evening Primrose Oil , and Lavender Essential Oil . Plus, it's soap-free, sulfate-free, mineral oil-free, non-comedogenic, and ophthalmologist-tested for the sensitive eye area.
MIDNIGHT RECOVERY BOTANICAL CLEANSING OIL PROVIDES 3 BENEFITS IN 1:
Removes makeup
Gently cleanses skin
Prepares skin for nighttime replenishment
HOW IS MIDNIGHT RECOVERY BOTANICAL CLEANSING OIL DIFFERENT FROM A STANDARD CLEANSER?
Our Midnight Recovery Botanical Cleansing Oil contains essential oils where standard cleansers typically do not. Our chemists created a formula that both cleanses and nourishes the skin using a blend of calming Lavender Essential Oil, soothing Evening Primrose Oil, and hydrating Squalane.
KEY INGREDIENTS:
Squalane - A signature Kiehl's ingredient, Squalane is a highly-refined botanical oil derived from olives. It absorbs easily and is known to help replenish skin's barrier keeping it soft, supple and moisturized.
Evening Primrose Oil - Evening Primrose Oil is extracted from the ripe seeds of the Evening Primrose plant and is known to help replenish and strengthen the skin's moisture barrier.
Lavender Oil - Lavender Essential Oil is an essential oil, steam-distilled from Lavender, and known for its soothing and calming properties.