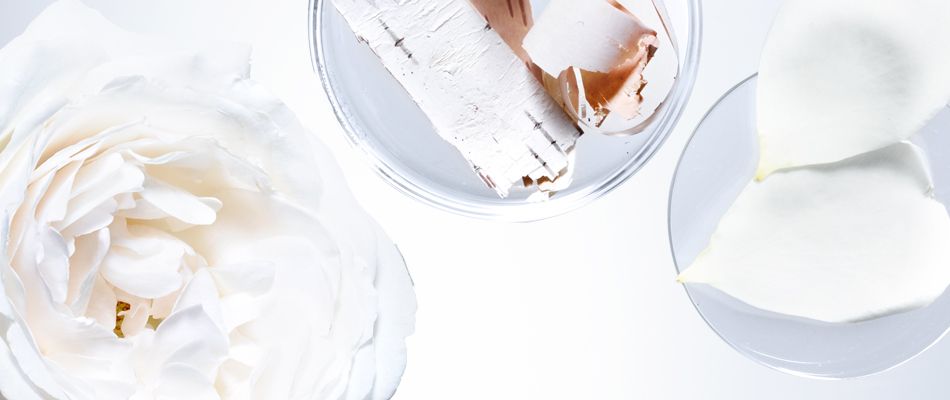 HOW TO ADDRESS SUN SPOTS ON SKIN
WHAT ARE SUN SPOTS?
Sun spots are flat spots of increased pigmentation that usually appear on areas most exposed to the sun. They vary in size and are usually brown, black or gray. Sun spots are common in older adults and people who spend a lot of time in the sun without protecting their skin.
WHAT CAUSES SUN SPOTS ON SKIN?
Sun spots are the result of photoaging, the changes in skin caused by harmful UVA and UVB rays. The main cause of discolorations on skin is melanin overproduction due to UV exposure. Melanin is the natural pigment that gives skin its color and when overproduced melanin particles cluster together and can result in a dark spot or discoloration on skin's surface. Sun spots tend to become more numerous with repeated sun exposure and with advancing age. Help protect skin from sun exposure with the daily use of broad-spectrum sunscreen.
ARE SUN SPOTS ON SKIN DANGEROUS?
Sun spots are usually benign. However, we recommend a further examination if you notice a sun spot develop a highly irregular border, change in pigmentation, or change in thickness.
HOW TO CORRECT SUN SPOTS ON SKIN
When caring for sun spots on skin, it's important to help correct the signs of UV damage to create a more even–toned, uniform complexion. Seeking an immediate solution for existing sun spots? Try an effective dark spot corrector that visibly diminishes the appearance of sunspots, helps brighten skin, and improves skin tone to provide breakthrough clarity. Clearly Corrective™ Dark Spot Solution is a fast, exceptionally effective formulation developed to promote youthful clarity while addressing the appearance of sun spots. It's clinically proven to address multiple clarity concerns such as dark spots and uneven skin tone. Infused with Activated C, White Birch, and Peony Extracts, this brightening serum formula helps minimize the appearance of a broad spectrum of dark spots including sun spots.
Activated C
Activated C is a Vitamin C derivative known to help diminish existing dark spots & discolorations and provide breakthrough "anti-cluster" technology
Peony Extract
Peony Extract is a natural antioxidant known to help prevent future dark spots & discolorations
White Birch Extract
White Birch Extract is a sugar-derived ingredient known to help enhance clarity & luminosity
Clearly Corrective™ Dark Spot Solution is clinically demonstrated to show progressive results over time. In a clinical study, after 8 weeks of using, 90% of women showed a dramatic reduction of discolorations.* The daily use of a broad-spectrum sunscreen is important in the fight against sun damage. When caring for sun spots we recommend using two of our efficacious products in your daily skincare routine, Clearly Corrective Dark Spot Solution and Super Fluid Daily UV Defense SPF 50+ along with taking other sun protection measures.
*91 Women, 30-65-year-old females with mild to moderate hyperpigmentation (mottled), and mild to moderate dark spots (age/sun spots), uneven skin tone, and dull skin on their face, neck, chest, and hands and subjects with post-inflammatory hyperpigmentation (acne scars). Multi-ethnic panel equally distributed: 25% African American, 25% Asian, 25% Caucasian, 25% Hispanic. All skin types. Changes versus baseline.