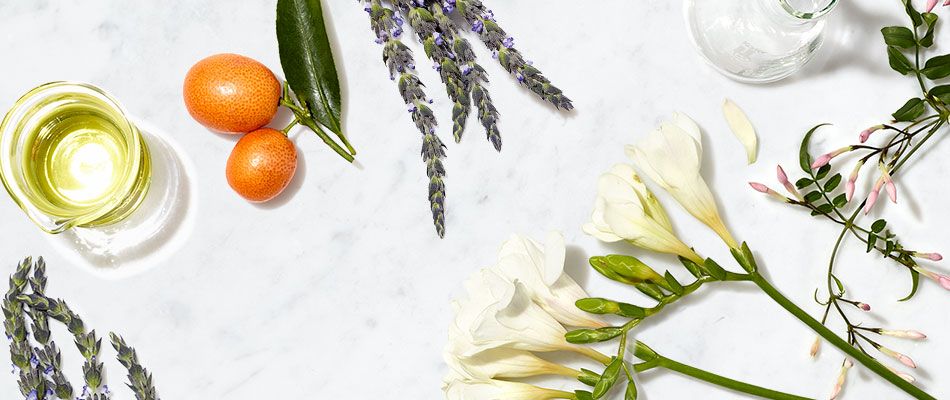 SMOOTH & BRIGHTEN EYES WITH THE BENEFITS OF PRO-RETINOL
Found in moisturizers, serums and eye treatments, Pro-Retinol is an efficacious ingredient in anti-aging skincare routines. Derived from Vitamin A, Pro-Retinol is a gentle derivative of Retinol which is known as a gold standard ingredient that helps smooth and firm skin.
At Kiehl's we infuse our Youth Dose Eye Treatment with Pro-Retinol and Vitamin C along with Grape Seed Extract. This efficacious eye cream instantly benefits eyes by smoothing and brightening while helping to visibly reduce fine lines, dark circles and puffiness over time. As eyes are one of the first places to show aging, using a targeted eye treatment can be an effective way to maintain a youthful appearance.
Pro-Retinol's Benefits for Your Skin
Vitamin A naturally occurs in skin but becomes depleted over time. As skin ages and decreases in Vitamin A, it is important to replenish skin with products with Pro-Retinol. Within skincare formulas, Pro-Retinol can help smooth and firm skin while also helping to visibly even skin tone. The American Academy of Dermatology (AAD) states that it can also help visibly reduce fine lines and wrinkles over time.
Pro-Retinol's Benefits for Your Eye Area
As skin begins to age, crow's feet, eye wrinkles and dark circles may appear. Using an anti-aging eye cream or treatment can help diminish the appearance of visible signs of aging. Refresh the delicate eye area with an eye cream with Pro-Retinol for a smoother appearance.
Pro-Retinol's Uses in Skincare
Within anti-aging and anti-wrinkle creams and serums, Pro-Retinol is frequently used to target fine lines, wrinkles, crow's feet and other signs of aging. Boost your routine with skincare products with Pro-Retinol for a multi-targeted approach to visibly reduce the signs of aging.
Pro-Retinol vs. Retinol vs. Retinoic Acid
Retinol is another name for Vitamin A while Pro-Retinol and Retinoic Acid are related Vitamin A derivatives. The active form used by skin, Retinoic Acid is often used in prescription products but can sometimes be more difficult for skin tolerance. Both Pro-Retinol and Retinol convert to Retinoic Acid to be used by the skin when needed. These derivatives deliver similar benefits as products with Retinoic Acid but are often gentler and more easily tolerated by the skin. Most Retinol is stored in the skin in the form of Pro-Retinol. Pro-Retinol is also the most stable form adding to its ease of use in skincare formulas. At the gentle yet effective concentration used in Kiehl's products, Pro-Retinol is suitable for many skin types and for use day or night. Gentle enough for the eye area, Pro-Retinol is ideal for use in formulas like our Youth Dose Eye Treatment.
Pro-Retinol and Vitamin C
Both Vitamin C and Pro-Retinol are used in anti-aging formulas to help visibly reduce lines and wrinkles for smoother, younger-looking skin. With many similar skin benefits to Retinol, Vitamin C is frequently used in anti-aging products to help boost radiance, improve skin texture and provide antioxidant protection. These dermatologist-recommended ingredients are an effective complement to one another within various anti-aging skincare formulas to help target lines, wrinkles, rough skin texture and other signs of aging.
The History Behind Retinol
Discovered in 1909, Retinol's chemical structure was first described in 1932 and isolated and crystallized in 1937. While it was first produced synthetically in 1946, Retinol's benefits for skin began to be recognized by scientists and used in dermatology in the 1960s. However, it was not until the 1980s that its anti-aging benefits were first realized. A difficult compound to stabilize, researchers found ways to implement it into skincare products in the second half of the 20th century
Protect Your Skin with a Daily Defense
While Pro-Retinol does not increase sensitivity to the sun, sunscreen is an essential step in any anti-aging skincare routine. Daily broad-spectrum sunscreen with SPF 50+ helps defend skin from harmful UV rays that can cause early signs of aging. Explore our Guide to the Best Sunscreen for Your Skin Type to help protect your skin and counteract future signs of aging.