TIPS FOR HYPERPIGMENTATION
What is hyperpigmentation?
Hyperpigmentation is a pigment disorder skin condition in which patches of skin become darker in color because of an excess of melanin, the pigment that gives skin its color.
What causes hyperpigmentation?
Hyperpigmentation is caused by an overproduction of melanin, typically due to UV exposure, aging, post-acne marks, and/or hormonal fluctuations. When melanocytes, the pigment-producing cells of the skin, become damaged, they produce too much pigment. Overproduced melanin particles cluster together and eventually result in dark spots on skin's surface.
Leading causes of hyperpigmentation:
Sun Damage
Overexposure to the sun is the leading cause of dark spots (or sun spots) in light-skinned individuals. Sun Spots are the result of photoaging, the changes in skin caused by UVA and UVB rays that accelerate the skin's aging process. Sun Spots tend to increase with repeated sun exposure and with advancing age.
Melasma
A patchy brown discoloration triggered by hormonal changes, such as pregnancy, that occur on sun-exposed areas of the skin, such as the face. Although it is more common in dark skin, melasma can appear on anyone, including men. Sun exposure can worsen melasma.
Post-Inflammatory Hyperpigmentation
A condition in which an inflammation to the skin due to acne blemishes causes increased pigment production resulting in dark spots, also called post-acne marks.
Although hyperpigmentation often requires a personalized treatment plan curated by a doctor, there are over-the-counter products available that can help visibly correct dark spots and discolorations as well as effective measures you can take to help from developing them in the first place. Read on to find our best tips for addressing hyperpigmentation.
Tip #1
TRY A SKIN BRIGHTENING SERUM
One of the most effective solutions to address the visible appearance of dark spots and discolorations is to use a skin brightening serum. An effective skin brightening serum will help revive the look of dull skin while addressing the appearance of dark spots, post-acne marks, discolorations, and an uneven skin tone. Look for serums formulated with Vitamin C, an antioxidant shown to help reduce the appearance of dark spots.
We recommend a brightening serum clinically demonstrated for visible correction and clarity. * This highly effective serum is formulated to visibly correct dark spots and discolorations can be used as both a spot treatment or applied over the entire face to help minimize dark spots and clarify the skin's appearance. In a clinical study, after 8 weeks of use, 90% of women showed a dramatic reduction of visible discoloration on skin's surface. **
Discover our other skin brightening products in the Clearly Corrective line including our exfoliating and brightening face wash and skin brightening cream.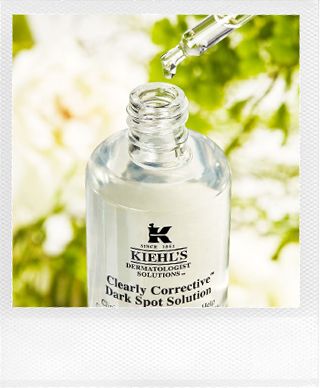 Tip #2
USE A FACE MOISTURIZER WITH SPF
One of the leading causes of discolorations on skin is melanin overproduction due to UV exposure. Although moisturizing is an important step in any effective skincare routine, multitask by using a facial moisturizer formulated with broad-spectrum SPF.
Hydrate and defend in one easy step with a classic facial moisturizer with SPF 30. It's a 24-Hour, everyday hydrating formula with extracts of Glacial Glycoprotein and Fountain Plant. This lightweight moisturizer, infused with squalane, can hydrate skin and help defend skin's surface from the sun's harmful UVA and UVB rays when used as directed and takes other sun protection measures.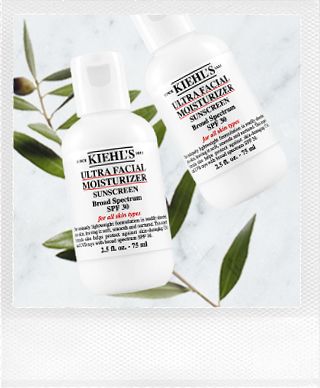 Tip #3
USE AN EXFOLIATING CLEANSER
Hyperpigmentation is often treated with microdermabrasion, a non-surgical exfoliating procedure used to help renew skin tone and texture. Microdermabrasion involves using tiny exfoliating crystals that help treat many concerns including a sun-damaged layer of skin. If an office visit for microdermabrasion isn't right for you, try an effective exfoliating cream with an advanced formulation.
To help minimize the appearance of hyperpigmentation, we recommend an exfoliating face cleanser that gently exfoliates and helps purify skin of environmental pollutants for visibly improved clarity. Formulated with White Birch Extract, Peony Extract, and Pearlstone, a natural exfoliant, this brightening and exfoliating face wash helps smoothes and refines the feeling of skin for a more radiant appearance. It's dermatologist-tested for safety and gentle enough for use twice per day.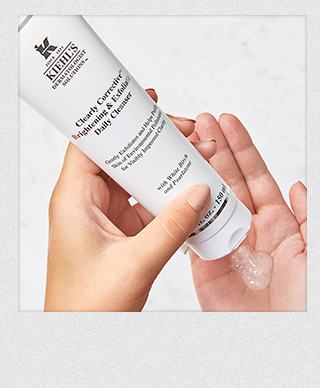 * Based on a 12-week clinical study of 104 women, ages 29-65, Caucasian, African American, Asian and Hispanic (about 25% each), with all skin types, presented with mild to moderate severity of attributes, including post-inflammatory hyperpigmentation on face, neck, chest, and back of hands.
** 91 Women, 30-65-year-old females with mild to moderate hyperpigmentation (mottled), and mild to moderate dark spots (age/sun spots), uneven skin tone, and dull skin on their face, neck, chest, and hands and subjects with post-inflammatory hyperpigmentation (acne scars). Multi-ethnic panel equally distributed: 25% African American, 25% Asian, 25% Caucasian, 25% Hispanic. All skin types. Changes versus baseline.