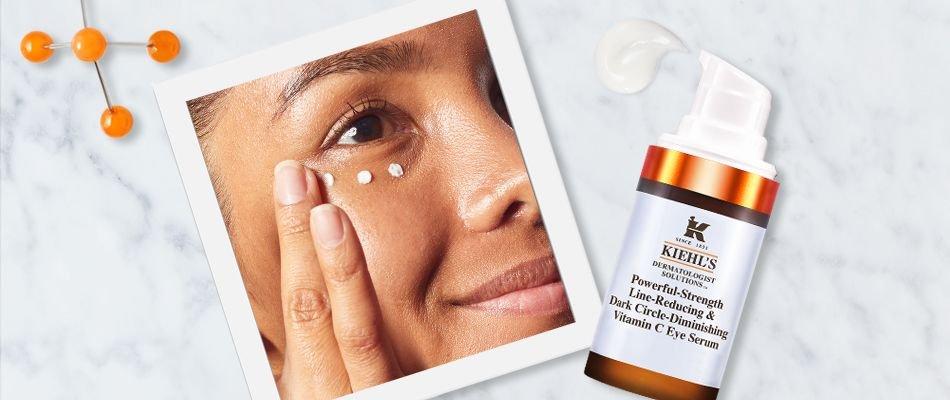 How to Prevent and Visibly Reduce Crow's Feet
Crow's feet and other periorbital (around the eye) lines and wrinkles are one of the first signs of aging and often indicate a healthy, happy appearance. While these lines are considered a sign of happiness and joy, there are ways to help visibly reduce crow's feet for a smoother and younger-looking appearance.
What are crow's feet?
The tiny wrinkles at the corner of your eyelid are commonly referred to as "crow's feet." When you laugh, smile or squint, they are unavoidable but can also develop into a wrinkle over time. Crow's feet are dynamic or expression wrinkles that occur with movement. Unlike some forehead wrinkles that indicate worry or stress, crow's feet are associated with laughter and joy.
What causes crow's feet?
As you grow older, your skin begins to lose elastin and collagen which causes it to look less plump and smooth. As elastin and collagen degrade, lines and wrinkles – along with sagging and firmness – can all begin to occur. Since the skin around the eyes is the thinnest on the body, when collagen and elastin begin to deteriorate the skin has less support from its underlying structure. Smiling and laughing also contribute to crow's feet forming along these dynamic or expression lines.
When do crow's feet first appear?
Crow's feet and other lines around the eyes may be the very first sign of aging that you see. Since the eye area is thinner and produces less oil than other parts of the skin, it is often one of the first places to show signs of aging.
How can you help prevent crow's feet?
There are a number of steps you can take to help prevent wrinkles from showing up prematurely. Try these below tips to help promote younger-looking skin.
Protect Skin from UV Rays
UV rays are one of the main causes of premature signs of aging and can damage skin even on cloudy or rainy days. Even if you do not notice sunburn or other immediate signs of damage, sun exposure can gradually speed up your aging process. Carefully read the instructions on your sunscreen to ensure that it can be applied in the eye area or look for a formula specifically made for the eyes. Additionally, wear sunglasses with UV protection to help defend skin and help prevent you from squinting, which also causes crow's feet to form.
Defend Skin with Antioxidant Protection
In addition to UV rays, free radicals can also cause damage. Apply formulas with antioxidant protection, especially during the day, to help defend skin from external aggressors.
Limit Salt Intake
Excess salt can cause your body to retain water. In the eye area, this can be especially visible and cause puffy eyes which in turn can make lines, wrinkles and crow's feet appear more visible.
Hydrate Inside and Out
In addition to eye creams and moisturizers, drinking lots of water can help improve your skin's appearance – including the area around your eyes. Especially if you eat excess salt, drink water to help flush out impurities that may be affecting your skin.
Try Not to Squint
Taking care of the skin around your eyes also includes caring for your eyes themselves. If needed, wear contacts or glasses for your vision, limit exposure to screens, and keep sunglasses on in the sun.
How can you visibly reduce crow's feet?
To help diminish crow's feet, look for skincare formulas that can help plump the area. Eye treatments with Peptides or Vitamin C can help visibly smooth skin over time. A cream or serum with Hyaluronic Acid or another humectant can also help visibly plump the area by boosting moisture for a smoother, bright-eyed appearance.
What are the best eye treatments for crow's feet?
To effectively reduce crow's feet and other eye concerns like dark circles or puffiness, begin using a daily eye treatment uniquely formulated to help visibly diminish these lines around your eyes.
Super Multi-Corrective Eye-Opening Serum
Visibly lift, firm and restore the youthful looking shape to eyes with a potent firming eye cream. Infused with Sodium Hyaluronate, 10% Botanical Extracts and Skin Illuminating Minerals, this serum is clinically-tested to improve the appearance of lines, wrinkles and crow's feet. This lightweight formula can be worn alone or layered under an eye cream.
Powerful Wrinkle Reducing Eye Cream
After applying an eye serum, layer your eye area with an eye wrinkle cream. Formulated with Copper PCA and Calcium PCA, this treatment helps visibly reduce crow's feet and lines for a smoother, younger-looking appearance.