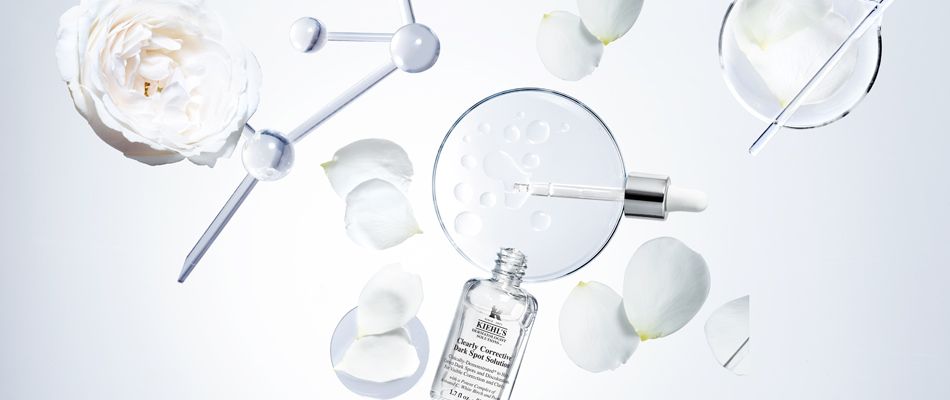 Uneven skin tone, also known as hyperpigmentation, can happen to all different skin colors. It can be caused by a variety of causes ranging from sun damage to acne to aging. When your skin tone is uneven, you'll notice dark marks and patches on your skin, or just a generally blotchy complexion. The question of how to even skin tone is an essential one for those dealing with this issue.
The main source of this unevenness is an overproduction of melanin, the pigment that gives skin its color. It has many causes and can occur in all skin types. Sun damage, from years of overexposure to the sun's harmful UV rays, is the leading cause of dark spots in light-skinned individuals. Another common problem are post-acne marks, also known as post-inflammatory hyperpigmentation. This is a condition most common in people with darker skin tones in which inflammation to the skin from acne causes increased pigment production. Finally, skin changes as we age and over time can cause skin discoloration and an uneven appearance.
Although the natural aging process is inevitable, there are steps you can take to help prevent discolorations caused by sun damage. Since UV damage causes darkening, we recommend using a daily facial sunscreen with SPF 50+. When unprotected skin is exposed to the sun, melanin absorbs the harmful ultraviolet rays and makes dark patches more pronounced. Kiehl's sunscreens are all specifically formulated to help protect skin's surface from the sun's harmful UV rays. Discover the best sunscreen for your skin type.
As for how to diminish existing unevenness, there are a few products that can help. In addition to protecting your skin with a broad-spectrum sunscreen, another effective way to help even skin tone is to implement a gentle, brightening skincare routine. Whether you have dark spots, a rough texture, or discolorations, a brightening skincare routine can help correct discolorations and boost clarity for a more even-appearing complexion.
We asked our skincare experts to curate a specialized routine uniquely formulated to help improve clarity and address the appearance of uneven skin tone. If you're not able to commit to a full regiment quite yet, we also offer two kits to help get you started. The Restful Radiance Skincare Duo has the two essential products you need to restore clarity and radiance. It has deluze sample sizes of the Powerful-Strength Line-Reducing Concentrate for the daytime, and the Midnight Recovery Concentrate for night. Or, try the Turn Up The Brightness Duo, a two-piece kit featuring the Clearly Corrective Dark Spot Solution and Calendula Serum-Infused Water Cream to provide a targeted reduction in the look of dark spots and an overall brightening effect.
Ready to get started on the road to even, clear, radiant skin? Here are our 5 steps to help even skin tone.
Step 1
GENTLY CLEANSE SKIN OF SURFACE DEBRIS
When your skin is covered in the pollution and oil build-up you accumulated throughout the day it can look dull. This can make any unevenness look more pronounced. A gentle cleanser that deeply purifies without stripping skin is an essential first step in any skin-tone evening routine. The Calendula Deep Cleansing Foaming Face Wash is a highly effective foaming cleanser that replenishes and soothes skin as it cleans off surface debris. It uses Glycerin and Calendula to clean and refresh skin without stripping it of its natural oils.
Step 2
BRIGHTEN SKIN WITH A DARK SPOT CORRECTOR
An effective dark spot corrector helps refine skin's texture for a smoother appearance and diminish the intensity of dark spots over time.
Brighten the appearance of skin and target discolorations with a dark spot corrector formulated with a potent complex of Activated C, White Birch Extract and Peony Extract. This efficacious serum is clinically demonstrated to help correct dark spots and discolorations for visible correction and clarity.* In a clinical study** after 8 weeks of using Clearly Corrective Dark Spot Solution, 90% of women showed a dramatic reduction of discolorations.
* Based on a 12-week clinical study of 104 women, ages 29-65, Caucasian, African American, Asian and Hispanic (about 25% each), with all skin types, presented with mild to moderate severity of attributes, including post-inflammatory hyperpigmentation on face, neck, chest, and back of hands.
** 91 Women, 30-65-year-old females with mild to moderate hyperpigmentation (mottled), and mild to moderate dark spots (age/sun spots), uneven skin tone, and dull skin on their face, neck, chest, and hands and subjects with post-inflammatory hyperpigmentation (acne scars). Multi-ethnic panel equally distributed: 25% African American, 25% Asian, 25% Caucasian, 25% Hispanic. All skin types. Changes versus baseline.
KIEHL'S TIP: In addition to your face, apply several drops of Clearly Corrective Dark Spot Solution to the neck, upper chest, and backs of hands, too!
Step 3
USE A SKIN CALMING MOISTURIZER WITH INTENSIVE HYDRATION
Effective moisturizers have many benefits. They help increase skin hydration and improve skin tone and texture. If you're dealing with more blotchiness and redness than dark spots, you should opt for a calming and soothing hydrator that will minimize and control those flare-ups. Our Calendula Serum-Infused Water Cream harnesses the healing power of Calendula Petals to help visibly reduce redness in just two weeks with regular use. It also helps improve uneven texture, dull skin, and dry fine lines to bring an overall more even skin tone with a more noticeably radiant appearance.