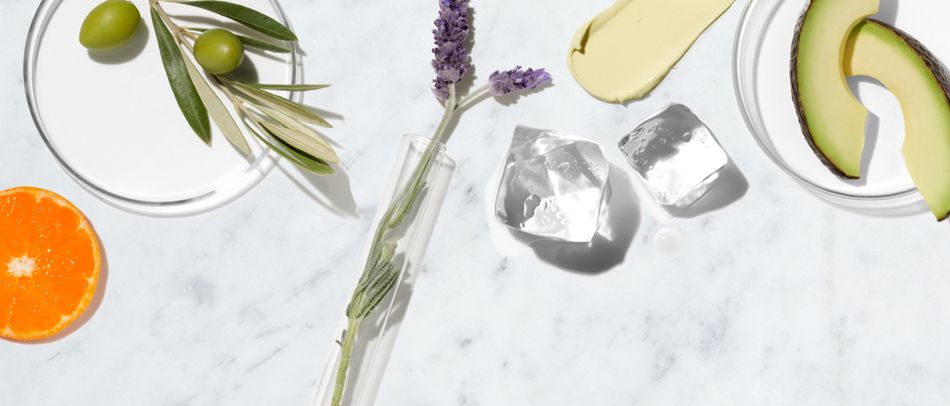 HEALTHY SKIN STARTS HERE!
Since our beginnings in New York City East Village in 1851, Kiehl's has remained committed to providing healthy looking skin for all. Our skincare experts develop products that are inspired by our apothecary roots and scientific approach to skincare so we can deliver efficacious solutions for your individual needs. At Kiehl's, we believe healthy looking skin starts with a strong, healthy skin barrier. Many of our skincare products are scientifically formulated to help strengthen the skin barrier and provide more radiant, healthy-looking skin.
WHAT IS THE SKIN BARRIER?
The skin has three main layers: the epidermis, dermis and hypodermis. The skin barrier refers to the outermost layer of the epidermis, which helps protect your skin from harsh elements and holds in moisture, preventing your skin from drying out. The second layer of skin, which lies beneath the epidermis, is the dermis. One of the primary functions of the dermis is to produce oil that keeps your skin soft and smooth. The third or bottom layer of your skin is the subcutaneous tissue, or hypodermis. It controls your body temperature, stores fat, and is made of connective tissue that attaches the dermis to your muscles and bones.
WHAT IS A DAMAGED SKIN BARRIER?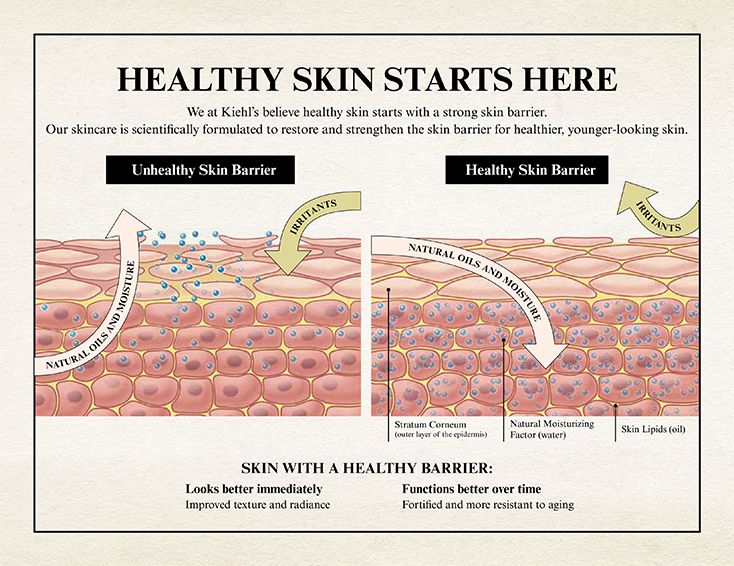 This diagram is a cross section of the outer layer of your skin, which can be compared to an image of a brick wall. "The bricks" are the corneocytes (which are dried out, non-living skin cells) and the "mortar" is composed of lipids that surround the corneocytes. When the skin barrier is intact, it is able to work more efficiently to retain essential moisture and help protect against external aggressors. Skin with a healthy barrier looks better and functions better overtime.
A damaged skin barrier appears dry and blemished due to a loss of nutrients. When irritants penetrate your skin directly, they can weaken the strength of your skin, further preventing it from absorbing the nutrients it needs. When this happens, it's time to begin focusing on the skin barrier with a daily regime that strengthens the surface layer so you can be on your way to healthier-looking, more resilient skin.
Using a daily skincare routine is an effective way to help strengthen and protect the moisture barrier, which can ultimately lead to more resilient, healthy-looking skin. In addition to using skincare products that help maintain a strong skin barrier, below are six recommended steps to help keep skin looking healthy.
6 STEPS TO HELP MAINTAIN HEALTHY-LOOKING SKIN