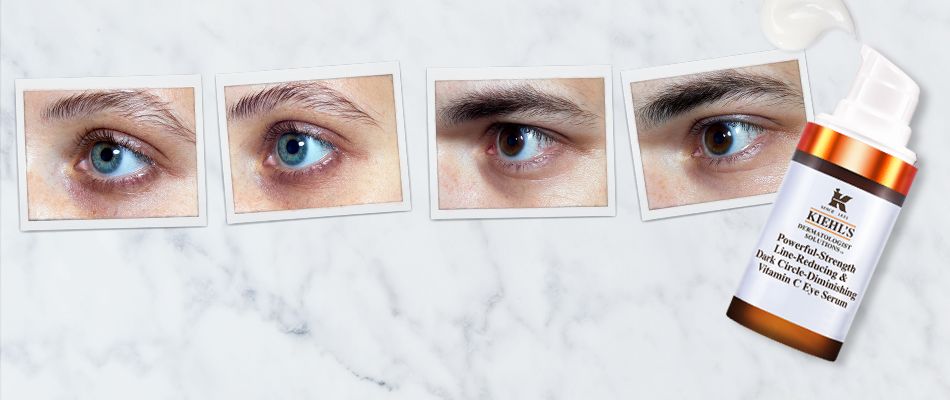 HOW TO TREAT DARK CIRCLES
Whether you are waking up with tired-looking eyes after a late night or notice dark circles every morning, these under-eye shadows are a common skin concern that can affect all skin types and skin tones. Dark circles may become more visible after a restless night of sleep or a stressful week, but they are also caused by other factors which may be out of your control. While you may not be able to prevent dark circles, there are solutions that can help give you a bright-eyed appearance.
What are dark circles?
Dark circles are shadows under the eyes which can cause you to look tired or stressed. The skin around the eye is very delicate and is often one of the first places to show signs of aging. This thin skin can sometimes appear nearly translucent which may cause dark circles to become more visible.
What causes dark circles under eyes?
Dark circles are the result of many factors including genetics, sun exposure and lifestyle. Some people may notice them when they aren't well rested, while others may see them regardless of how much sleep they have gotten. Some of the key factors that can cause dark circles include:
Stress
Poor Sleep
Excessive Drinking
Excessive Salt Intake
Dehydration
Poor Diet
What are the different types of dark circles?
While many people of various ages and skin types have dark circles, they are not all the same. Two types of dark circles are blue and brown:
Blue Dark Circles
Appear blue to purple
Can be related to puffiness and excess fluid under the eyes
Often seen in lighter skin tones
Brown Dark Circles
Range in color from light to darker brown
Can darken with sun exposure
Often seen in olive and darker skin tones
Depending on your skin type, sun exposure, genetics and other factors you may be more likely to have one type over the other. It's also possible to have a combination of both blue and brown circles.
Are dark circles a sign of aging?
While dark circles are often seen as one of the early signs of aging, they actually affect a range of ages and may be visible long before you notice a fine line or wrinkle. While dark circles can happen to all skin types, skin tones and ages, they do often become more visible over time as skin loses volume and density. They are often accompanied by other signs of aging around the eye including:
Does sleep help with dark circles?
Waking up to dark circles and eye puffiness is often a tell-tale sign of a late night. While getting more sleep will not prevent dark circles, it can definitely help. Getting enough sleep is key to helping skin recover and repair itself. Applying an overnight eye cream as part of your nighttime skincare routine can help you wake up to brighter-looking eyes.
How do you treat dark circles and eye puffiness?
In addition to getting enough sleep and avoiding eye strain, there are steps you can take to help care for the delicate eye area and visibly diminish dark circles.
Remove Makeup Gently
When you remove makeup, use a mild formulation and carefully wipe away eye makeup without pulling or rubbing. A makeup-removing cleansing oil can help remove mascara and eyeliner while also cleansing your entire face. To remove hard-to-remove eye makeup, dispense this cleanser onto a cotton pad and press on area for 10 seconds before gently wiping outwards.
Avoid Rubbing or Pulling
When cleansing your face or applying or removing makeup, be extra gentle with your eye area. Excessive pulling can even cause hyperpigmentation and make dark circles appear more visible.
Smooth on a Targeted Eye Treatment
Use an eye cream or serum (or both) to help visibly diminish dark circles. When applying your eye cream, gently tap the formula under the eye and along the orbital bone.
Protect Your Eyes from the Sun
Exposure to UV rays is one of the main causes of early signs of aging and can cause discoloration which can enhance dark circles. Protect your eyes by wearing SPF and sunglasses with polarized, UV-protected lenses.
What are the best products for dark circles?
Using an eye cream is an essential step in your skincare routine—whether you have dark circles or not. When selecting an eye treatment for dark circles, you may want to look for formulas with ingredients like:
Vitamin C
Vitamin C is a trusted skincare ingredient often used in formulas to help visibly diminish pigmentation like dark spots and discolorations. Applying a dark circle eye cream with Vitamin C can help visibly brighten dark circles while also helping improve the appearance of lines and wrinkles around the eye.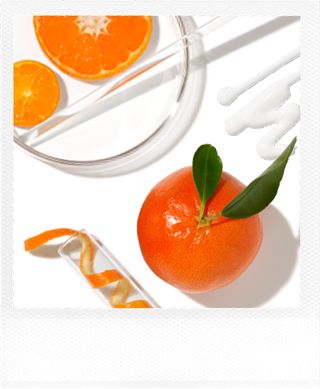 Peptides
Skincare formulas with Peptides can help visibly reduce eye puffiness. By helping reduce puffiness and dark circles, the entire eye area can appear more youthful.
Pro-Retinol
Pro-Retinol is a gentle derivative of Retinol which is known to help visibly even skin tone. An eye cream with Pro-Retinol can help visibly reduce dark circles while instantly smoothing, brightening and de-puffing the eye area. A gentle and stable form of Retinol, Pro-Retinol is an effective ingredient for the delicate eye area.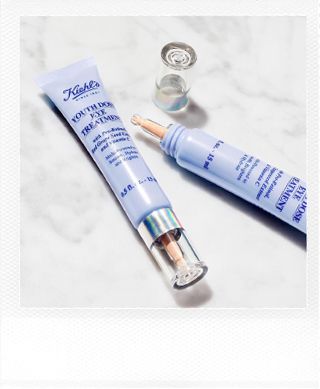 Caffeine
While Caffeine may not actually help brighten the eyes, formulas with Caffeine can help diminish puffiness around the eye area. Smoother-looking eyes can help dark circles appear less prominent and help eyes look more rested overall. Try an eye cream with Caffeine that helps visibly combat dark circles and puffy eyes.