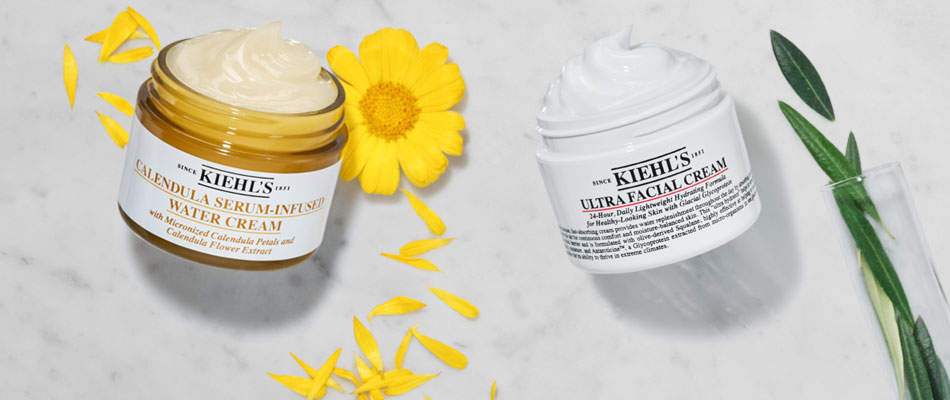 Is A Gel Moisturizer Right For You?
Moisturizers come in all shapes and sizes, with textures that range from lightweight lotions to airy whips to lush creams. But, when it comes to refreshing bursts of quick-absorbing hydration, you just can't beat a gel moisturizer for face.
Also known as a water cream (thanks to their more viscous formulas), these quick-absorbing hydrators are beloved by those who need a healthy dose of moisture, but don't want the richness of a traditional cream.
Not familiar with these weightless wonders? Keep reading for a lesson in all things gel.
What Are They?
Just as their name suggests, these bouncy, translucent moisturizers have a gel consistency that spreads easily on the skin. Unlike the majority of those aforementioned lotions and creams, which can have a healthy dose of oils and emollients, gel moisturizers are water-based. That's what gives gels such an ultra-light feel and makes them absorb quickly into the skin. By using water as the ingredient delivery method, it means skin gets the hydration it needs without having to rely on a thicker consistency.
Don't let that fool you, though — gels still provide a healthy dose of hydration that can rival their creamy counterparts.
What Do They Do Best?
Because they are usually oil-free, gels excel at re-hydrating parched skin without potentially clogging pores —the major reasons people prone to acne choose them. Their quick absorption means they won't leave behind greasiness or a heavier feel on the skin. Some even help reduce excess oil, making skin look and feel more mattified.
Who Should Use Them?
If your prior experiences with moisturizers have left you feeling overly slick or like you have a heavy layer on your face, then gel moisturizers are for you. They're primarily geared to people with oily and acne-prone skin for just that reason — they provide hydration without oils or the weight.
That said, people of all skin types can benefit from gel moisturizers. Even the most hardcore cream devotee may find themselves craving something a bit more refreshing when the temperature rises. They make the perfect summer moisturizer for that reason.
How Do I Add Them To My Routine?
They might be a different texture, but these gels are meant to be used as a traditional moisturizer would. Depending on your preference, you can apply them alone after cleansing, or on top of a treatment serum. Or, get the benefits of a serum and a cream in one with our Calendula Serum-Infused Water Cream — a weightless gel infused with Calendula Flower Extract and Calendula Petals that help provide skin-brightening, tone-evening benefits and is suitable for normal, oily, and combination skin.
That said, if you have skin on the drier side you gel moisturizer on its own might not be enough. The goal with super-dry skin isn't to over-hydrate, but rather balance out your skin's natural hydration levels. Our Ultra Facial Oil-Free Gel-Cream provides 24-hour fresh hydration in an oil-free formula that also has a soothing cooling effect and sinks into skin instantly. Layer the Midnight Recovery Concentrate lightweight oil over top of it in the p.m. to re-balance those moisture levels in extra-dry areas.
Gel moisturizers are also a solid choice for men, as they tend to prefer lighter, faster-absorbing products that are residue-free. Our Age Defender Gel Moisturizer is formulated for men's thicker skin and provides anti-aging benefits — helping to plump skin, hydrate, strengthen barrier function, and reduce the appearance of wrinkles — thanks to a formula enriched with Linseed Extract.
If cream moisturizers don't work for your skin (or if you just want something that feels cooling and light), opt for an energizing and replenishing gel instead.