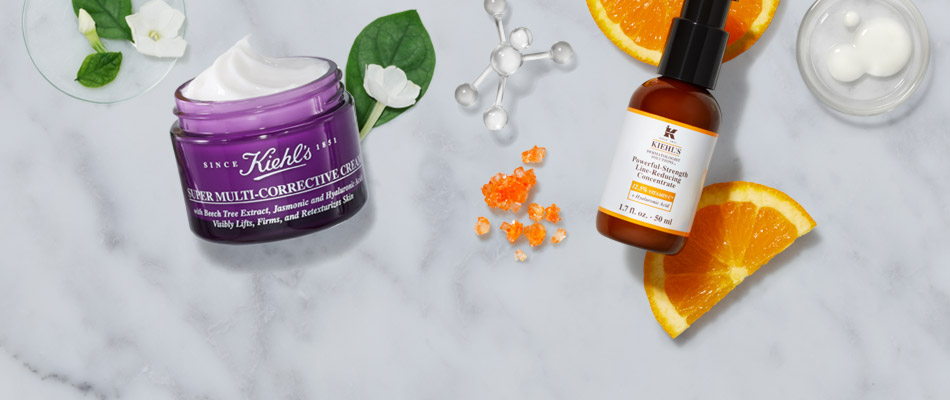 4 Easy Tips For Firmer Looking Skin
When you think of anti-aging, chances are your first thought goes to wrinkles and fine lines. But, there's another goal outside of addressing visible wrinkles that you should pay attention to: firming skin. As we age, our skin begins to drift downwards, causing it to become loose and less firm. The culprit? A decrease in collagen and elastin production.
Collagen helps maintain the structure of your skin, and elastin, as the name implies, is what keeps your skin elastic (i.e. what makes your skin bounce back in place when pulled or poked). When your skin is producing optimal levels of these two proteins, your complexion appears strong, smooth, and supple.
Unfortunately, as you get older, those production levels start to drop and existing collagen degrades. Depending on how much damage your skin is put through, that slowdown can happen at a wide variety of ages. Regardless of when it happens, the results are the same: Skin loses its support system and becomes lax and weak.
At Kiehl's, we've spent decades studying the effects this loss of collagen and elastin has on complexions; so we've perfected quite a few firming creams to keep skin looking vibrant and youthful. Here are our top four tips to help keep gravity from pulling your skin down.
Apply Sunscreen Every Day, Rain Or Shine
The first and most important tip is to protect your skin from the sun. In addition to burns and hyperpigmentation, UV rays cause damage to the skin's collagen. That damage is cumulative, meaning while you might not see it right away, over time your past skin sins will show up on your face and make it much harder to keep your skin strong and firm. Applying an SPF like our Super Fluid Daily UV Defense SPF 50+ will help to keep your skin protected from the daily sun exposure that leads to premature aging when used along with other sun protection measures.
Introduce Your Skin To Vitamin C
This super-antioxidant is known to not only protect against aging free radicals, it also activates your skin's fibroblasts, the cells that make collagen. Your skin naturally has Vitamin C, but those levels begin to decline as you get older. Adding a product formulated with Vitamin C can help improve the appearance of skin. Our Powerful-Strength Line-Reducing Concentrate has a potent 12.5 percent Pure Vitamin C + Hyaluronic Acid, it both visibly reduces the appearance of wrinkles and improves skin's radiance and texture.
Choose An Anti-Aging Cream With Firming Benefits
Elastin gets a lot less attention than collagen, but it is equally as important in promoting skin firmness. Think of this protein like a rubber band: When it's healthy and plentiful, it allows the skin to "snap" back into place when pulled or tugged. As you get older, that rubber band starts to have less bounce, eventually losing its ability to maintain its natural shape. That's exactly what happens to your skin — as the elastin decreases, your skin becomes looser. To counteract that, look for an anti-aging cream that is designed to help firm and soften the skin's appearance. The Kiehl's Super-Multi Corrective Cream is formulated with Beech Tree Extract Jasmonic Acid, and Hyaluronic Acid, to visibly lift, firm, and retexturize skin.
Don't Forget The Eyes!
The eye area is especially prone to wrinkling and loss of firmness because the skin here is thin, causing it to be the first location on the face to show visible signs of fatigue or sagging. To nourish the delicate skin around the eyes we recommend our Super Multi-Corrective Eye Opening Serum. This eye cream visibly firms, lifts and diminishes the appearance of fine lines and wrinkles for a more youthful looking and wide awake look.
Try A Treatment Mask For A Skin-Tightening Boost
To give your skin an immediate firming effect, incorporate an intensive treatment like the Ginger Leaf & Hibiscus Overnight Masque. The velvety cream can help your complexion feel firmer as well as deliver smoother-looking skin. Our formula with Hibiscus Seed Extract and sustainably sourced Ginger Leaf, it helps to visibly replenish skin and create a softer, vibrant appearance.
If your anti-aging routine is focused solely on wrinkles, you're only fighting half the battle. Give your skin the support it needs with firming products and you'll be rewarded with a complexion that looks and feels healthy, strong, and lifted.