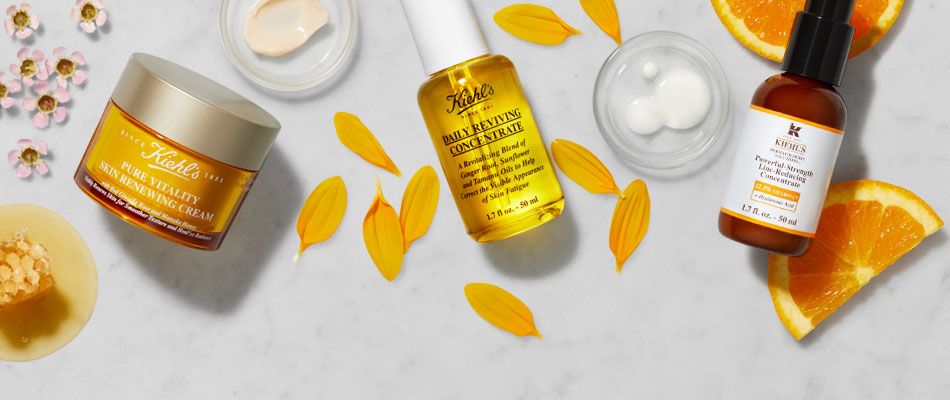 5 Re-Texturizing Products To Smooth Rough Skin
Skin texture references the surface of the skin. When it's smooth, pores are clear and skin is properly hydrated. Cell turnover is working at optimal levels and there's adequate elasticity. Conversely, rough skin texture can mean that skin is dry, damaged, dead cells have built up and blackheads and whiteheads are visible. When skin texture is rough, it makes it harder for products to absorb, it can make skin appear older, and it can make it difficult to apply makeup — foundation, concealer, and blush won't glide on smoothly.
Fortunately, skin texture is one of the more solvable skin issues. Because it has to do with the surface of the skin and not the deeper layers beneath, there are no shortage of creams, peels, toners, and masks that can make a big difference. With that in mind, here are our top six best products for skin texture. Add them to your routine and you'll find your skin will feel and look smoother, softer, and clearer.
Clearly Corrective Brightening & Exfoliating Daily Cleanser
Smoothing skin texture starts at your sink. An exfoliating cleanser that removes dead skin cells will help immediately smooth the look and feel of skin as it cleans up the surface from debris. The Clearly Corrective Brightening & Exfoliating Daily Cleanser uses a trio of powerful ingredients — Pearlstone, White Birch Extract, and Peony Extract — to not only clean and gently refine your complexion, but also help refine, brighten, and enhance skin clarity.
Iris Extract Activating Treatment Essence
While addressing texture issues happens over time, there are some things you can do for an immediate visible improvement. Our Iris Extract Activating Treatment Essence is a liquid concentrate that absorbs rapidly to deliver hydrating and anti-aging ingredients to the skin's surface layer. It helps visibly improve the appearance of fine lines, dullness, and rough texture over time. Its star ingredient is Iris Florentina Extract, which reactivates skin's youthful look for radiant, smoother skin. It's an integral step in any texture-focused routine as it primes the skin to best receive hydration and treatment from the serums and moisturizers to follow. It also delivers actives, antioxidants, vitamins, and minerals to the skin.
Powerful-Strength Line-Reducing Concentrate
As we get older, our skin becomes more prone to texture issues. That's due to a decrease in oil production and a slowdown of natural cell turnover. When dead skin cells build up, they cause your skin to feel bumpy, look dull, and create pore build-up that can lead to blackheads and breakouts. That decrease in oil and cell renewal can also contribute to making wrinkles look more prominent. Help manage both issues with the Powerful-Strength Line-Reducing Concentrate. It's a potent Vitamin C serum that combines 12.5 percent Vitamin C with Hyaluronic Acid to immediately reduce the look of fine lines and large pores, smoothing skin over time for improved clarity, hydration, and antioxidant protection.
Daily Reviving Concentrate
While exfoliation and re-surfacing are key steps in addressing skin texture problems, too much of a good thing can leave your complexion a bit sensitive. Be sure to keep skin safe and protected with the antioxidant power and replenishing benefits of the Daily Reviving Concentrate. It uses botanical oils derived from Sunflower and Tamanu to strengthen the skin barrier, keeping hydration in and damaging free radicals out. It also aids in smoothing, hydrating, and replenishing exfoliated skin.
Pure Vitality Skin-Renewing Cream
Once your skin has been (gently) resurfaced, it needs to be fortified and revitalized, something our Pure Vitality Skin-Renewing Cream excels at. It uses naturally derived Manuka Honey from New Zealand to strengthen the skin barrier and boost your natural recovery process. Korean Red Ginseng Root is also in the formula to re-claim skin's lost radiance and revitalize the look and feel of uneven skin texture.
Nightly Refining Micro-Peel Concentrate
Our re-texturizing Nightly Refining Micro-Peel Concentrate was formulated specifically to address rough texture. It uses Quinoa Husk Extract and Phytic Acid to help accelerate surface skin turnover, dislodging those stick-on dead skin cells to reveal fresh, smooth skin beneath it. Over time, it will refine the feel of rough, uneven texture and give skin a natural radiance and rejuvenating effect. It's still gentle enough to be used nightly and safe for more sensitive skin types.
Give your skin a lasting boost of re-texturizing benefits and reveal your best fresh-faced, youthful appearance.