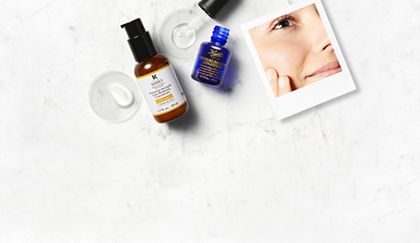 Your Ultimate Anti-Aging Skincare Routine
Whether you are just starting to see the early signs of aging or are looking to visibly reduce fine lines and wrinkles, our anti-aging skincare routine can help target your skin concerns. As skin ages, you'll begin to see changes in everything from skin tone and texture to wrinkles, pore size, and hydration. Kiehl's anti-aging products can help smooth crow's feet, visibly reduce wrinkles, and firm to reveal healthy, younger-looking skin.
Ready to make your skin look younger? Keep reading for our complete anti-aging skincare routine, plus tips on how to get the best results from each product.